Surgical Specialists of Colorado is pleased to introduce the opening of a new office location at St. Anthony Hospital campus in Lakewood, situated at Medical Office Building 1. Working in uppermost facilities with state of the art equipment, the surgeons of SSOC will be extending their surgical services to Lakewood and the surrounding Denver metro area.
Each respected surgeon in the SSOC network provides critical areas of expertise, including Surgical Oncology, Head and Neck surgery, Thoracic and Vascular surgery, General surgery, Trauma surgery, and Critical Care Management. Every surgeon at SSOC is board certified, offering expertise and prestige to their field of practice.
Laparoscopic and recently Robotic assisted surgery has been introduced as part of the ever advancing field of medicine, and now is offered by some of the surgical specialists at SSOC.  These cutting edge, minimally invasive techniques are at the fore front of surgical achievement, and we are proud to extend them as part of our surgical services at SSOC.
SSOC office at St. Anthony Hospital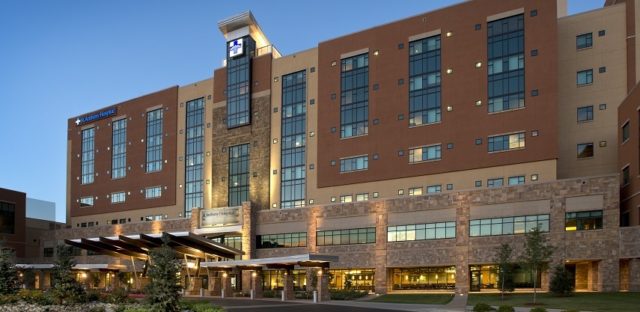 11750 West 2nd Place, Suite 360
Lakewood, CO 80228
(720) 321-8470