Christopher S. Zaw-Mon, MD
Trauma, Surgical Critical Care, Robotic Surgery
Christopher S. Zaw-Mon, MD
Trauma, Surgical Critical Care, Robotic Surgery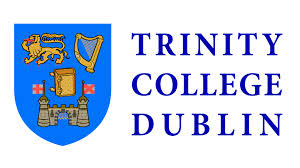 Christopher Zaw-Mon is a trauma and general surgeon and serves as the Trauma Medical Director for Lutheran Medical Center.  Chris received his undergraduate degree from Cornell University and his medical education from Trinity College in Dublin, Ireland.  He completed his surgical residency at UPMC Mercy in Pittsburgh, Pennsylvania and his trauma and critical care fellowship at the University of Colorado School of Medicine.  Chris is board certified in General Surgery and Trauma/Surgical Critical Care.  He is also an Advanced Trauma Life Support instructor.  He has a clinical interest in chest trauma and performs rib fixation surgery.  He is also certified in, and performs robotic surgery.  Chris was named Top Doctor for Surgical Critical Care by 5280 Magazine in 2018.  
Chris spends his free time with his wife and three children.  He enjoys gardening, mountain biking, and backcountry skiing.
He sees patients at the Golden office.
"Dr. Zaw-Mon is probably one of if not the best robotic/laparoscopic surgeons around Denver. I remember talking to the doctor afterwards and I could tell he gives his all in surgery. His bedside manners are very good which helps the outcome by reassuring the patient."
"Dr. Zaw-Mon performed major laparoscopic robotic surgery for an incisional/ventral hernia and found several others about a year ago. I have no problems what so ever, never had any post surgery pain to speak of and his passion and manners were of the most highest presentation. Would recommend this doctor to anyone."
"Dr. Zaw-Mon: A true angel who saved my husband's life. His calm confident demeanor helped me through a very difficult time."